On Wednesday evenings, our Lakeland Insight Meditation Group (LIMG) has been studying and practicing the teachings of the Satipatthana Sutta, the four abidings in mindfulness. This week, we continue in the fourth foundation, mindfulness of  dhammas (mental processes.) To this point in the dhammas, we have studied the five hindrances, the five aggregates, and the six senses. We are now studying the seven factors of awakening. We have studied the first six awakening factors of mindfulness, investigation, energy, joy. and concentration. Investigation, energy and  joy are more activating in energy. The last four of tranquility, concentration and equanimity are more deactivating in energy. Mindfulness balances these awakening factors. Mindfulness is also the main conditioner for all of these awakening factors. Equanimity is the seventh factor of awakening.  
These last four factors of awakening, joy, tranquility, concentration and equanimity are the results of sustained meditative practice. The releasing of the hindrances of desire, ill will, restlessness/ worry, sloth/torpor and doubt is essential to the development of the awakening factors. With the practice of continuous mindfulness, with the initial application and sustaining of attention, these last four factors become more available. Retreat practice is extremely useful and for some of us essential in the development of these last four factors. 
It can be said that equanimity is the most important  factor to develop. It has been said that the whole path development with respect to the development of equanimity.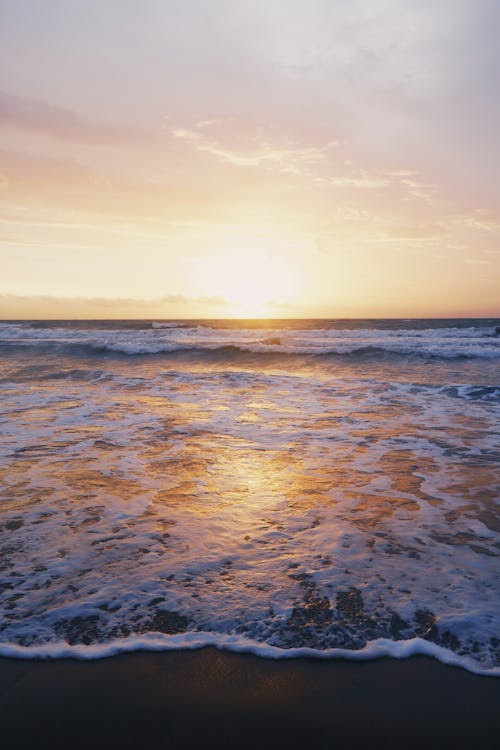 Uppeka, the Pali word for equanimity, is one of the universal beautiful factors of mind. Universal beautiful factors of the mind arise in every moment of wholesome consciousness. Equanimity is described as a beautiful factor in the Abhidhamma, along with faith, confidence, non greed, non hatred, and mindfulness. As we become more sensitive in our practice, it is  hard to underestimate the importance of equanimity. Equanimity plays a key role in our life and on the spiritual path.
Per Bhikku Bohdi, the literal translation of equanimity is "there in the middleness." The great lay teacher Upasana Kee calls equanimity "normalcy of mind." Here is what Gil Fronsdal says about equanimity:
"The second word often translated as equanimity is tatramajjhattata, a compound made of simple Pali words. Tatra, meaning "there," sometimes refers to "all these things." Majjha means "middle," and tata means "to stand or to pose." Put together, the word becomes "to stand in the middle of all this." As a form of equanimity, "being in the middle" refers to balance, to remaining centered in the middle of whatever is happening. This balance comes from inner strength or stability. The strong presence of inner calm, well-being, confidence, vitality, or integrity can keep us upright, like a ballast keeps a ship upright in strong winds. As inner strength develops, equanimity follows." 
In the early  years of my meditative practice, my wife Susan and I were have typical couple challenges of strong disagreements. I have been a passive person, and Susan can be assertive to say the least. My perception was that she was aggressive. In order to not make things worse, I would say to myself "don't react, don't react!" This was effective, and through the years I have become less reactive. Yet the steepness of equanimity comes from more than simple self talk. 
Vipassana meditative practice is about honoring all that arises in the body/mind. Life has thrown me the gift of being a parent. Our precious daughter Lenora presents similar challenges to my sense of self that Susan does. Close relationships can bring the best of us and the worse of us. As I mature, I can look at the storm with Lenora within myself. As Ajahn Sumehdo says "welcome suffering!" If I have lost mindfulness, can I regain mindfulness? Can I feel the emotions and be mindful of whatever thinking and judgments are there? Can I ask myself "Who am I ?" or "What is this?" as a way of understanding the arising of the sense of self. Can I find out what insecurity I  fall into when I become scared or aversive? Can I move to the intention of metta (lovingkindness) towards myself in the midst of conflict? The more I use the investigative factor to discern what is the formations and give them space under the lease of mindfulness, they lose there power and fall away.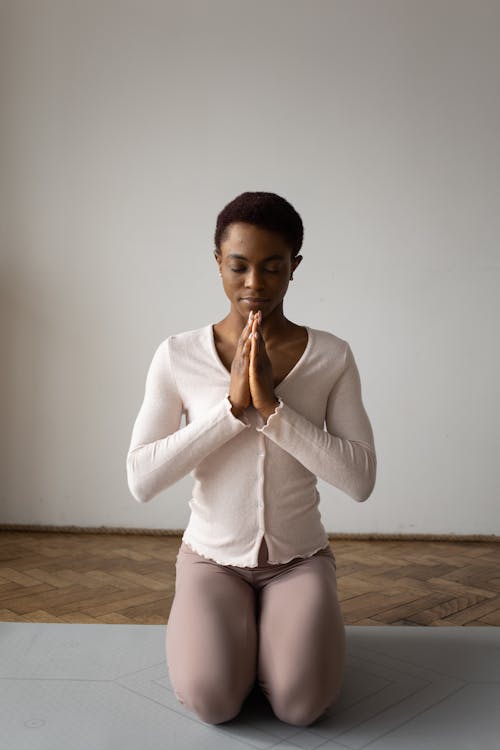 Here are some ways that we can develop the cool and restful quality of equanimity: 
1) developing discipline : daily sitting practice without moving, mindfulness through the day, morality: retreats; sit when you don't want to  
2) develop peace and balance in our daily lives. We are bumped and captivated by the 8 vicissitudes of life, the endlessly changing conditions of our lives. These 8 winds are gain and loss; praise and blame, fame and disrepute, pleasure and pain. This is where the understanding and allowing for 3 characteristics of reality can be our friend. The three characteristics are impermanence, suffering and not self, or as Ruth King states not permanent, not perfect, and not personal. 
"Make it a regular practice to not take yours or other's beliefs and behaviors personally.  The classical suggestion for this is to realize that that there is no person to take things personally!  The Dalai Lama, who was ejected with many of his people from his homeland, has said "If something happens and you can do something about it, don't worry!  If something happens and you can't do anything about it, don't worry!"  This doesn't mean to not think things through and take effective action when possible–it means to realize that all plans and expectations are provisional, and to invest our self-worth and self-identity on the outcome is an example of craving and clinging." Peter Carlson
3) Our culture is very involved in attitudes and behaviors that foster self-absorption.  Practice noticing how this plays out mindfully, without judgment, how often people crave things that aren't really necessary, or take offense to setbacks or others' thoughtless behaviors that aren't all that important (such as when someone interrupts or cuts you off in traffic).
4) Take risks: Practice intentionally performing an act of compassion, generosity or patience in a situation that you would ordinarily avoid, using the same strategies as in #3 to learn how to reduce reactivity in adverse situations.  Provide a service to someone whether they show gratitude or not.  Willingly do a messy job that you find repulsive or boring to explore and release mental and physical resistance.
More to come!
Resources:
Carlson, P. Reviewing the Eight Factor of Awakening: Orlando Isight Meditation Group.  https://orlandoinsightmeditation.org/2022/10/reviewing-the-seven-awakening-factors-part-3/ October 2022.
Clark, Diana Equanimity: Audio Dharma. https://www.audiodharma.org/talks/16964 September 19, 2022. 
Fronsdal, G. Equanimity: Audio Dharma https://www.audiodharma.org/talks/12670 December 27, 2020
Goldstein, J. Satipatthana Sutta – part 35 – Factors Of Awakening: Equanimity Dharma Seed https://dharmaseed.org/talks/player/3560.html May 2, 2008 
King, R. Mindful of Race: Transforming Racism for the Inside Out. Sounds True. June 2018
Sumehdo, Ajahn. The Sound of Silence. Wisdom Publications. 2007
My teacher SN Goenka "Equanimity is purity, equanimity is purity"  What does this mean? 
The Great Way is not difficult 
for those who have no preferences. 
When like and dislike are both absent 
everything becomes clear and undisguised. 
Make the smallest distinction, however, 
and heaven and earth are set infinitely apart. 
If you wish to see the truth 
then hold no opinions for or against anything. 
To set up what you like against what you dislike 
is the disease of the mind. 
3rd Zen Patriarch 
But it is considered beautiful. As we become more sensitive in our practices hard to underestimate its importance…..plays a key role in our life and on the spiritual path
Equanimity has been called  neutrality of the mind,  Impartial spaciousness 
 "There in the middleness"  the literaruli trainslated… Bhikkhu Bodhi 
Here's   how Gil Fronsdal describes tatramajjhattata related to "The eight worldly winds":
"The second word often translated as equanimity is tatramajjhattata, a compound made of simple Pali words. Tatra, meaning "there," sometimes refers to "all these things." Majjha means "middle," and tata means "to stand or to pose." Put together, the word becomes "to stand in the middle of all this." As a form of equanimity, "being in the middle" refers to balance, to remaining centered in the middle of whatever is happening. This balance comes from inner strength or stability. The strong